We are about the enjoyment and benefit of treating yourself to a little luxury. Our mission is to bring the relaxation experience of the Spa to your home with our handcrafted products. We believe that finding time for a little indulgence and relaxation is a vital part of personal wellness. Our promise is to provide pure, genuine and authentic ingredients in our products which will stimulate the senses and improve personal wellness.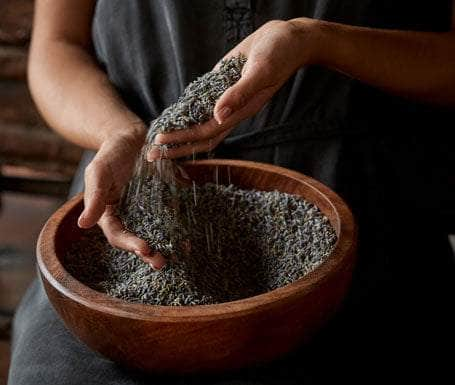 Connected to the source
We source all of our fragrances and extracts from the best farms and producers, whether they're right here in California or anywhere else around the world.
Stimulate the senses
Everything we do is about awakening the senses, whether it's to calm, soothe, invigorate or rejuvenate.
Luxurious
Quality
When you use the best fragrances, you have to make sure all of your other materials are exceptional too.